Elafonisi Beach, Sunset Elafonisi Apartments: Chania luxury apartments pool
Elafonisi Beach, Sunset Elafonisi Apartments: Chania luxury apartments pool
Elafonisi Beach, Sunset Elafonisi Apartments: Chania luxury apartments pool
Elafonisi Beach, Sunset Elafonisi Apartments: Chania luxury apartments pool
Elafonisi Beach, Sunset Elafonisi Apartments: Chania luxury apartments pool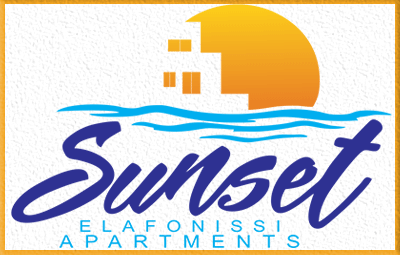 Book online
We strongly recommend you to visit the magnificent Elafonisi. A place of special beauty and a ''Natura'' protected area. One would say that nature created miracles here! It is a wonderful beach with pink coral sand and crystalline waters.

The east side of the beach, in front of the lagoon, is organized and attracts most of the people. There are sun-umbrellas, sunbeds, showers, lifeguards, refreshments and beach changing cabins. Also, behind the organized beach there is a huge parking lot. On the other hand, the beaches on either side of the island are less crowded and more beautiful. If you want to be completely isolated or even enjoy nudism, you can walk along the peninsula until you find the bay that you like.
Elafonisi beach is 13km from Sunset Elafonisi Apartments.